Selection of parts look up items
Availability of vast selection of parts look up items for all models of Car makes. - In VQS iGen, we have made available of all the parts that is there for the latest make and model of cars.
Name the car
- We will have the parts for that make and model for you in the look up items - You can select from the list of parts that is displayed for your need.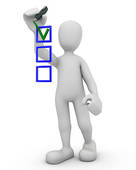 - Also a butterfly region is available for you to select a particular area of parts from the picture and select the needed items from there. - Smart Quoting enables you to define the parts based on the severity and select them to add items to the quote when you do jobs.