Customer Survey
A new easy way to connect to your customers and grow.
You can have them rate your business through email and serve them.

We have integrated a feature to help you connect to your customers and serve them better.
The questions in the survey are customisable and you will be able to draft your own questions
that you think you need to ask your customers.
At any point of the quoting, you can choose to send the survey or when you input the Actual out date, the survey is sent automatically or you can send the survey manually from the Utility tab in the quote module.

VQS iGen sends the email to the customer's email address and the reply to which is forwarded to you. You can make the questions; mandatory as such without answering them the customer will not be able to submit the survey.


The questions in the survey are customizable and you will be able to draft your own questions that you think you need to ask your customers. The signature for the email can be your shop logo and it is customizable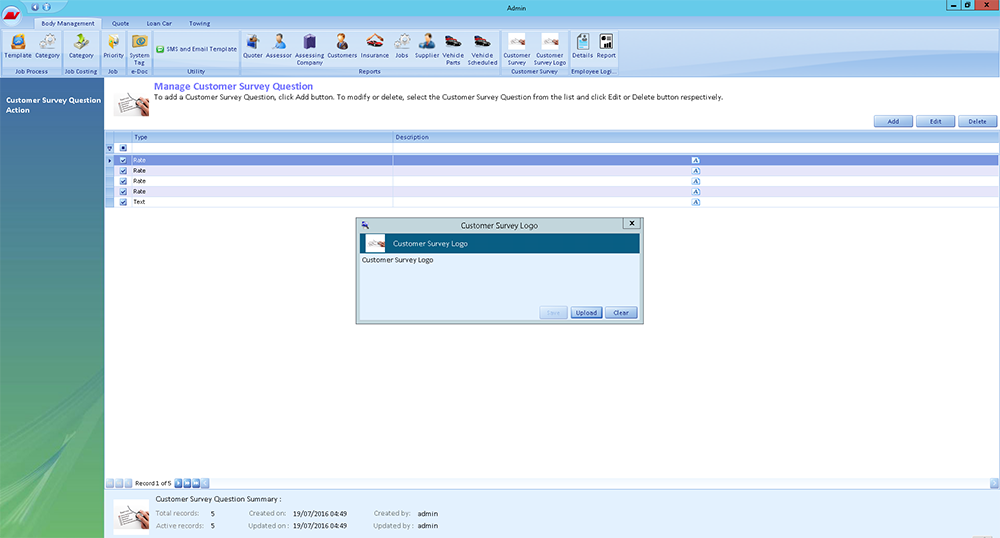 The reply from the customer will be added in the attachments of the quote for you to review at any time. The scripts are predefined and you can create questions based on what you would like to know from the customer. The email will reach the customer with the tag line of the customer name, actual out date and your shop name